Rome to Tuscany - Privately Guided Italy

Rome to Tuscany - Privately Guided Italy
Highlighted by five UNESCO World Heritage Sites, this in-depth Original Journey is a distinctive combination of Italy's sophisticated urban appeal, its pastoral landscapes, and charming medieval hilltop towns. In short, it's all that we love about Italy enhanced by our engaging professional guides, terrific deluxe hotels and signature Private Touring services.
Having survived World War II in Poland, my friend and mentor Alexander Harris founded General Tours in 1947 with the conviction that travel could build bridges of cross-cultural understanding. Since our first-of-its-kind tours to the Soviet Union in 1955 we've remained at the forefront of international travel, helping culturally inquisitive Americans explore 85 far-flung destinations on all seven continents.
Thus, for 74 years, our company … first known as General Tours and now as Ale
...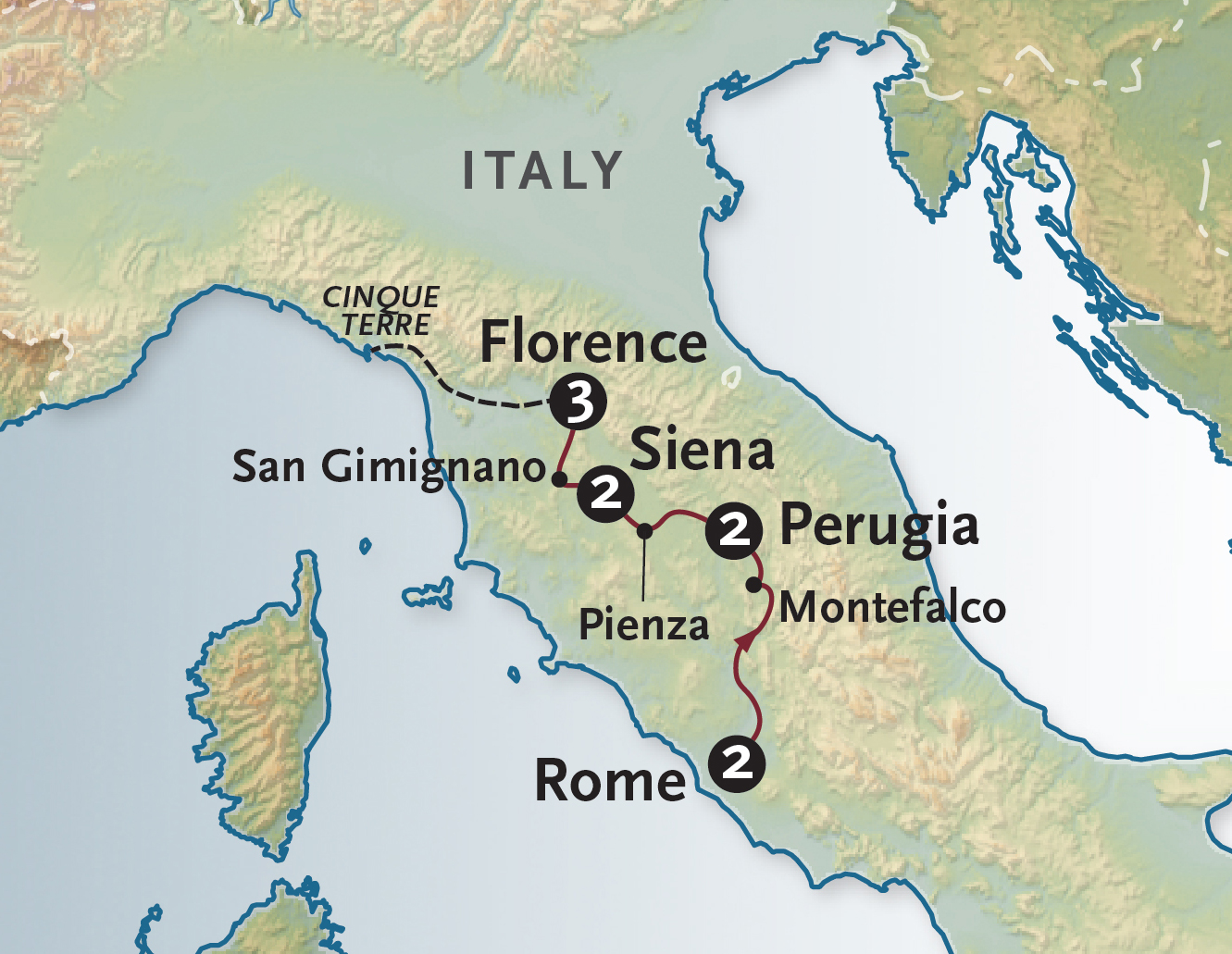 Day
Destination
1
Welcome to Rome
2
Tailor Your Stay in Rome #WHS#
3
Into the Umbrian Countryside to Perugia
4
Perugia at Your Leisure
5
Onward to Siena #WHS#
6
A Free Day in Tuscany
7
Visit San Gimignano #WHS# + Travel to Florence
8
Choose Your Sightseeing in Florence #WHS#
9
Florence at Your Leisure
10
Depart Florence