Australia and New Zealand
on Milford Mariner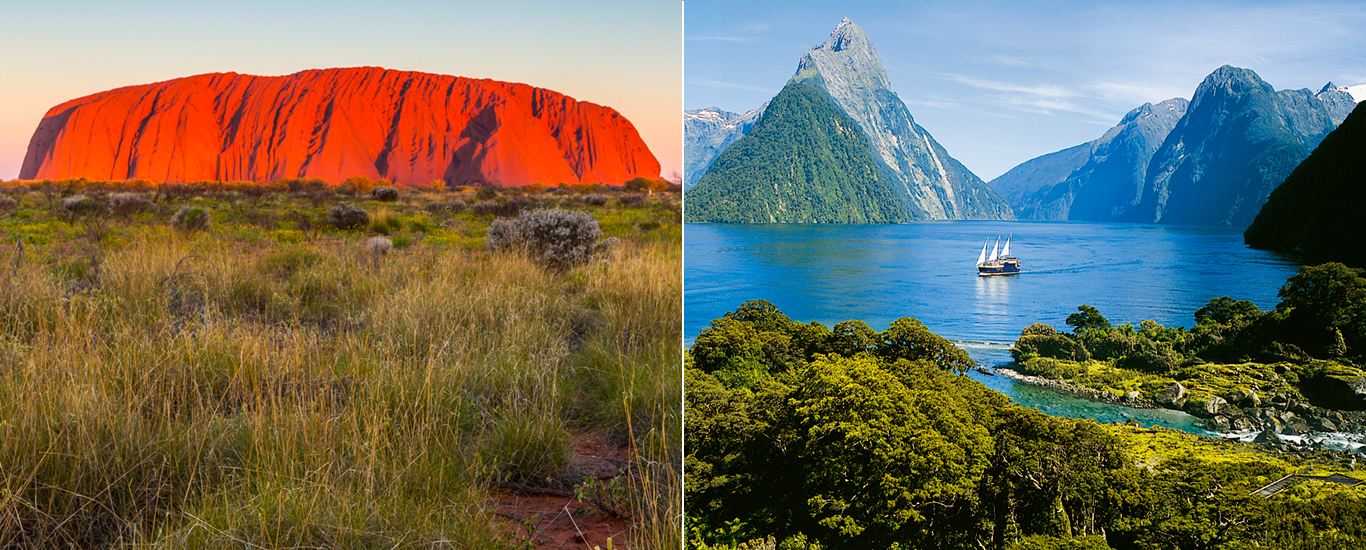 Australia and New Zealand
Our combined Australia and New Zealand journeys showcase rainforests, the Great Barrier Reef, Ayers Rock, Milford Sound and Mt. Cook as well as fine wines and cuisine from the region.
Having survived World War II in Poland, my friend and mentor Alexander Harris founded General Tours in 1947 with the conviction that travel could build bridges of cross-cultural understanding. Since our first-of-its-kind tours to the Soviet Union in 1955 we've remained at the forefront of international travel, helping culturally inquisitive Americans explore 85 far-flung destinations on all seven continents.
Thus, for 74 years, our company … first known as General Tours and now as Ale
...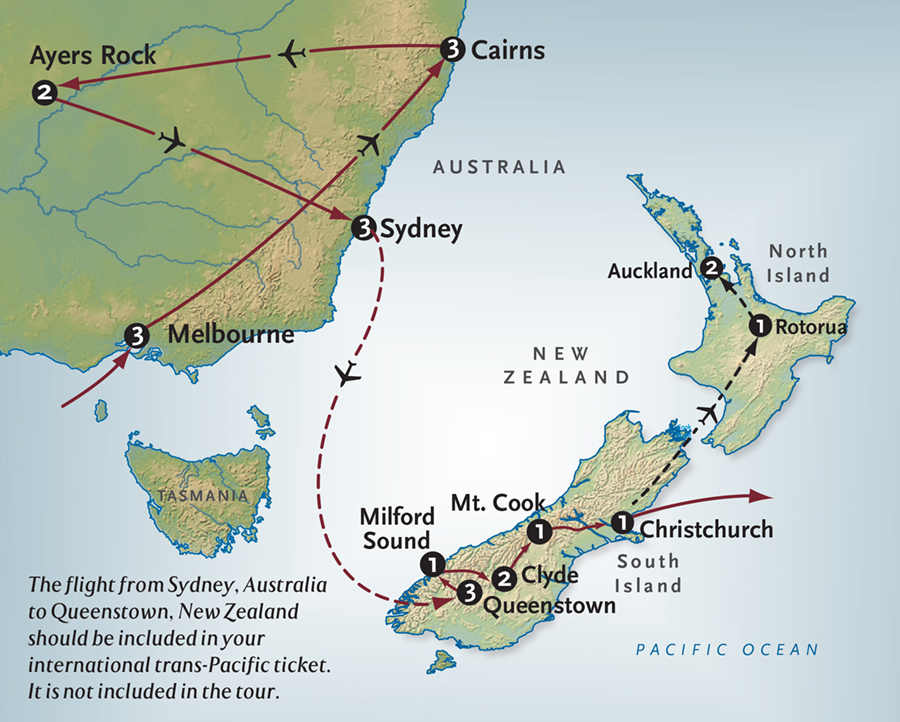 Day
Destination
1
Welcome to Melbourne, Australia
2
Discover Melbourne
3
The Beautiful Mornington Peninsula
4
Onward to Cairns, the Queensland Rainforest + Palm Cove
5
The Great Barrier Reef
6
A Free Day in Paradise
7
Fly to Ayers Rock + Discover Kata Tjutu
8
Sunrise at Uluru + Sounds of Silence Dinner + Field of Light
9
Onward to Sydney
10
Out and About in Sydney
11
At Leisure in Sydney
12
Depart Sydney + Welcome to Queenstown
13
Discover Middle Earth
14
In + Around Queenstown
15
Cruise through Milford Sound
16
Te Anau to Clyde
17
Exploring Central Otago
18
Onward to Mt. Cook
19
Canterbury Plains to the Garden City
20
Depart Christchurch